Pat Bills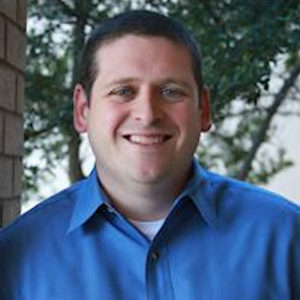 As Lead Minister, Pat is charged to be a primary voice of leadership for the Highland Oaks Church of Christ. By working in close relationship with the shepherd group and ministry staff, Pat's hope is to become a pastor-teacher who embodies a bold vision for God's dream at the HOCC.
---
Amanda Box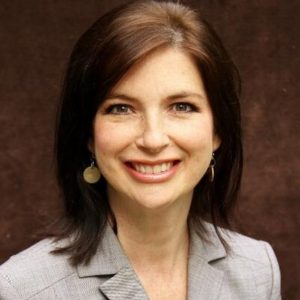 After serving as Children's Minister since 2010, Amanda Box is now the Connections Minister for Meadowbrook Church of Christ in Jackson, Mississippi. As Connections Minister, she works with ministry leaders, small groups, and new members. Previous career adventures include all things communication. Amanda has consulted with business and industry for over 25 years to equip people with improved communication skills so they are able to do their best work. Additionally, Amanda was a full-time college professor for 10 years and also spent four years as the public relations professional for a non-profit. Amanda earned her undergraduate degree in communication from Freed-Hardeman University in 1991 and a master's degree in communication from Mississippi College in 1993.
Amanda and her husband Chuck have been married for 27 years and live in Jackson with their three children: Trey, Isabelle, and Hazel.
---
Brad Cox
Brad Cox serves as the Senior Minister for the High Pointe Church of Christ in McKinney, Texas. Brad has over 25 years of youth and pulpit ministry experience in Churches of Christ.
He received his Doctorate in Adolescent Development and Family Systems from Fuller Theological Seminary.  Brad has a passion for helping churches to minister effectively to teens, young adults and young families.
Brad and his wife, Jill, have been married 25 years and have two children: Maggie (18) and Colby (17).
---
Randy Daugherty

Randy grew up in the urban centers of Guthrie, Texas and Miami, Texas.  He went to Abilene Christian University in the fall of 1979 torn between medicine and ministry.  It didn't take long for his heart to swing toward ministry.  That decision set him on course for a 31 year stint in preaching with churches in Arkansas and Texas.  He has worked with congregations from 300 in size to over 1000 in attendance.  He has spoken for lectureships, retreats and gatherings of all kinds.
In the summer of 2015 Randy transitioned out of local ministry.   After a season of refreshment, Randy joined the IMP team in early 2016.
Randy and his wife Heidi have four children – two grown, one in college and one in high school.  In his free time he enjoys basketball, racquetball, golf and quail hunting.  His family currently lives in Stephenville, Texas.  Randy holds both a BA in biblical studies and an MDiv from Abilene Christian University.
---
David Fleer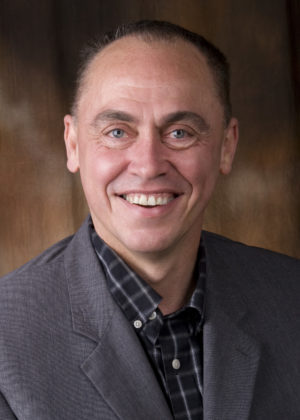 For the last decade David has been Professor of Bible and Communication and Special Assistant to the President at Lipscomb University. For the last dozen years he has served as the executive director of the Thomas H. Olbricht Christian Scholars' Conference.
David's teaching focus is homiletics and for twelve years he directed the Sermon Seminar in Rochester and Nashville and now co-directs Lipscomb's Preaching Workshop.
David preaches and teaches in congregations across the country and regularly presents at conferences, seminars, and lectureships in the Churches of Christ. From 1981 to 1991 he served as the Senior Minister for the Andresen Road Church of Christ in Vancouver, Washington. In the last several years he has kept active with local congregations in seven different interim works, from Oregon and Washington to Michigan.
David and Mae have been married for 41 years and have three sons. Josh, married to Megan, is currently a senior lecturer in American Religious History at Oakland University in Rochester, Michigan. Luke, married to Marianne, is Director of Development for Internal Medicine at the University of Michigan. David and Mae lost their youngest son, Nate, early in 2016.
---
Rob McRay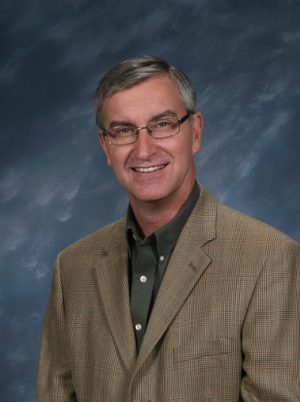 Rob has served as a preaching minister for over thirty years in Nashville, Houston, Milwaukee, and Chicago, working with churches from 60 to 1,000 members. He also spent several years planting and leading a small missional congregation in downtown Nashville and was Executive Director of Youth Encouragement Services (YES), a nonprofit Christian ministry serving inner city children. Rob knows the church, the kingdom, and the mission of God.
Rob graduated from Abilene Christian University with a B.A. in Biblical Studies, received an M.A. in Theological Studies from Wheaton College Graduate School, and has done graduate study in New Testament backgrounds at the University of Chicago. Rob is presently an adjunct professor of Bible at Lipscomb University. Rob's father was a Bible professor (at Harding College, David Lipscomb College, and Wheaton College), a preacher, and a noted archaeologist. Their family traveled extensively in the Middle East and lived in Jerusalem for a year while Rob was in high school. Now, Rob and Judy lead groups to the Holy Land every few years.
Judy is an R.N., and they have two grown children, and two grandchildren (he has pictures if you're interested). They love travel (anywhere), sports (all kinds), and music (anything but rap).
---
Shannon Rains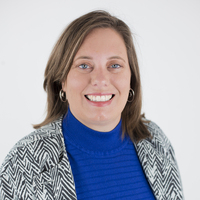 ---
John York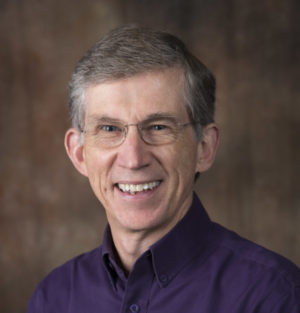 In the course of John's ministry in churches and colleges/universities, the journey has taken the York family from the West Coast to the Southeast.  He has served congregations ranging in size from 100 (Oregon City) to 2000+ (Woodmont Hills). In different churches he has successfully followed ministers with long tenures (39 years at Western Hills; 10 years at Brentwood Hills). Until August, 2005 John shared preaching responsibilities with Rubel Shelly at Woodmont Hills. Rubel was the Senior Minister for 27 years.  They often preached dialogue sermons.  Following Rubel's retirement from preaching at Woodmont Hills, John served as the primary preaching minister and coordinated the preaching responsibilities at Woodmont Hills until a new senior minister was hired in January, 2007.  He continued on staff at Woodmont Hills until August, 2008, serving as a preaching minister and as director of adult spiritual formation.
John's passion to see ministers and churches thrive in their relationships led him to complete a Master's Degree in Conflict Management at Lipscomb (2010), with an emphasis on Church Conflict and Leadership Wellness Training. In an effort to better connect Lipscomb University to constituent churches throughout the eastern and southern United States, John established and coordinated the "Faith:Next" portion of Lipscomb Live events (2011-2013), working with regional church leaders to create workshops that fit specific interests and needs of the local church.  Those workshops were held in 16 different regions and cities with Lipscomb representatives speaking to more than 65 congregations.
Throughout his career, John has sought to integrate ministry in church and academy.  Thus, there is constant overlap in his teaching experience and his church experience (now 27 years of work in each).  John currently serves as an Associate Dean of the College of Bible and Ministry and directs the Doctor of Ministry Degree in Missional and Spiritual Formation for Hazelip School of Theology. He teaches graduate classes for Hazelip School of Theology in the masters and doctoral programs. He is especially interested in Gospels and Pauline studies, Homiletics, Practical Theology, Christianity in Postmodern culture.  John served as Presidential Faculty Fellow at Lipscomb University for 2008-2010, working directly with President Lowry and the Academic Leadership Team.
Interim Ministry Partners is a natural extension of John's passion to work with churches for the sake of the Kingdom God.  We find ourselves at a pivotal junction in the life of churches and Christian witness in North America.  John's passions for the rhythms of church life and the questions of mission, culture, and scripture are a great 'fit' at this particular season of life.
John is blessed to be married to Anne, whom he first met at Columbia Christian College. They celebrated their 42nd wedding anniversary this year.  They have two adult sons; Matt and his wife Steph have two children, Will and Paisley.  Brad and his wife Jenn have a daughter, Elizabeth.