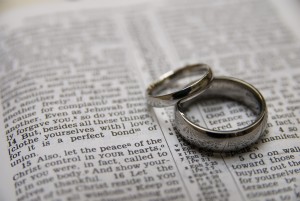 When your marriage is NOT growing, it is safe to say that your ministry will become stagnant as well (If it isn't already). We understand the importance of a healthy marriage in order to minister effectively. To most, your marriage is a stronger indicator of your witness than any other facet of your ministry.
We also understand that people in leadership positions have few options when it comes to feeling safe enough to be able to openly share their struggles. Growing Love Network wants to be there for you so you can be there for your church. We have worked with hundreds of marriages that are in leadership positions in their local congregation.
Here's some ways we can help:
1 free consultation for all ministers and elders
In this confidential consultation, we will assess your situation and provide you with resource options. This session can be done remotely using Skype or other internet technologies.
Scholarship assistance to attend one of our "Love Reboot" marriage intensives
Minister/Leader marriage retreats
Resources for ministering to marriages in your congregation
Jon & Joanna Anderson have led numerous workshops and seminars, including more than 80 marriage intensives. They have trained hundreds of couples to effectively lead marriage classes. And, they have worked personally with thousands of individuals and marriages.
Our ministry partner who is involved in Leadership Marriage Care is Jon Anderson.
Click here for more info about Leadership Marriage Care provided by Jon Anderson's Growing Love Network