A PARTNER is someone seasoned in congregational life possessing the capacities to mentor leaders and guide churches consistent with the values of HOPE Network.
Jon Mullican (Co-Leader)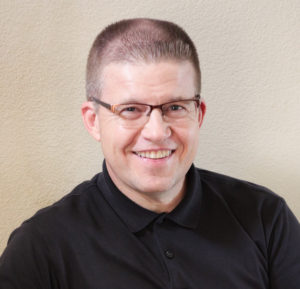 Jon is passionate about enhancing relationships within the church by facilitating authentic, open dialogue. He has a gift for discernment and listening in a way that allows people to be heard and understood, and provides opportunities for deep connection with God and with others. Jon has served two congregations as Executive Minister, one in Tulsa and one in Dallas.  Jon currently serves as Minister of Church Development at Highland Oaks Church of Christ in Dallas.
Jon earned a Bachelor of Science degree in chemistry from United States Naval Academy in 1985 and a Masters of Science degree in Organization Development from Pepperdine University in 2005.
In his free time Jon enjoys spending time with his family and taking his wife, Dana, out on dates.  Jon and Dana have three grown children, Katie, Sarah, and Daniel.
---
Grady King (Co-Leader)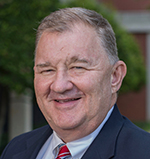 Grady D King has preached for almost 35 years with six years in youth ministry in Grand Prairie, TX. He began preaching in Austin, TX, followed by Muskogee, OK, Mansfield, TX and Irving, TX. He is the co-leader of HOPE Network Ministries and is serving as the Director of Church Resources at Oklahoma Christian University.
His passion is healthy leaders, healthy churches and he feels called to come alongside of ministers and elders in helpful ways. He is a certified Grip Birkman Coach & Trainer (a resource used for team building in discovering individual spiritual gifts and personality orientation including stress factors) and enjoys reading, good conversations about leadership, philosophy and doing life well. He also likes international travel, sports and walking in scenic places. He and his wife, Karen, have been married 37 years and have two children: Josh (34) and Christin (30).
---
Jimmy Adcox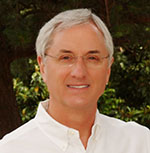 Jimmy Adcox has been the preaching minister for the Southwest Church of Christ in Jonesboro, Arkansas since 1977. Jimmy and the church are highly involved with Kairos Church Planting –a ministry committed to recruiting, training, and coaching church planters and their partner churches.
He received his Doctor of Ministry degree from Abilene Christian University and is available for church consulting and leads mentoring groups for elders and/or ministers. He and Ann have been married for 42 years.
---
Greg Anderson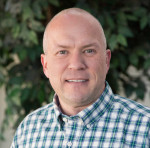 Greg Anderson serves as the Connections Minister for the A&M Church of Christ in beautiful College Station, Texas. Greg has over 25 years of ministry experience in Churches of Christ. He also serves as a non-profit leadership development specialist and has facilitated hundreds of workshops for cities, counties, and other non-profit organizations throughout the United States.
In May 2017, Greg completed his Doctorate in Organizational Leadership at Pepperdine University in Malibu, California.
---
Jon Anderson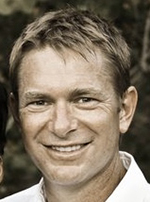 Jon's passion is to promote healthy marriage and to equip churches to minister effectively to marriages. He founded Growing Love Network and has worked with thousands of couples and individuals through counseling and therapy. Through GLN, he and his wife, Joanna, have led more than 55 workshops around the nation for marriages in crisis. In addition, Jon has worked with numerous churches to help them develop more effective marriage ministries.
Jon serves as an elder at Oak Hills Church, in San Antonio and continues to work extensively to improve the marriage ministry there. He has trained more than 100 couples to lead marriage courses and has developed a curriculum – Growing Love – which is useful in various settings such as: bible classes, home studies, as a mentoring tool and with a counselor or therapist. He serves as adjunct faculty for San Antonio College and Northwest Vista College Psychology Department.
---
Lynn Anderson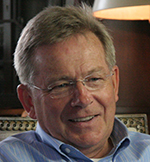 Lynn Anderson is the founder of Hope Network Ministries, a mentoring organization largely working with ministers in Churches of Christ. Lynn preached for over 4 decades from Saskatchewan and British Columbia, Canada, to Abilene and Dallas Texas. He has recently transitioned from leading Hope Network Ministries and continues to mentor ministers in every stage of their development.
He is married to Carolyn, has four grown children and is blessed with more grandchildren and great-grandchildren than can be counted! He and Carolyn live in San Antonio.
---
Randy Daugherty

Randy grew up in the urban centers of Guthrie, Texas and Miami, Texas.  He went to Abilene Christian University in the fall of 1979 torn between medicine and ministry.  It didn't take long for his heart to swing toward ministry.  That decision set him on course for a 31 year stint in preaching with churches in Arkansas and Texas.  He has worked with congregations from 300 in size to over 1000 in attendance.  He has spoken for lectureships, retreats and gatherings of all kinds.
In the summer of 2015 Randy transitioned out of local ministry.   After a season of refreshment, Randy joined the IMP team in early 2016.
Randy and his wife Heidi have four children – two grown, one in college and one in high school.  In his free time he enjoys basketball, racquetball, golf and quail hunting.  His family currently lives in Stephenville, Texas.  Randy holds both a BA in biblical studies and an MDiv from Abilene Christian University.
---
David Fleer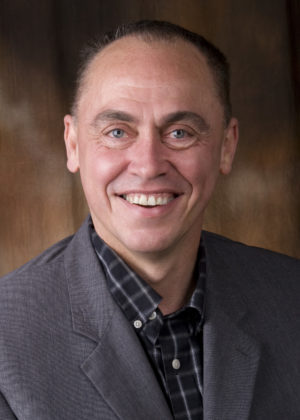 For the last decade David has been Professor of Bible and Communication and Special Assistant to the President at Lipscomb University. For the last dozen years he has served as the executive director of the Thomas H. Olbricht Christian Scholars' Conference.
David's teaching focus is homiletics and for twelve years he directed the Sermon Seminar in Rochester and Nashville and now co-directs Lipscomb's Preaching Workshop.
David preaches and teaches in congregations across the country and regularly presents at conferences, seminars, and lectureships in the Churches of Christ. From 1981 to 1991 he served as the Senior Minister for the Andresen Road Church of Christ in Vancouver, Washington. In the last several years he has kept active with local congregations in seven different interim works, from Oregon and Washington to Michigan.
David and Mae have been married for 41 years and have three sons. Josh, married to Megan, is currently a senior lecturer in American Religious History at Oakland University in Rochester, Michigan. Luke, married to Marianne, is Director of Development for Internal Medicine at the University of Michigan. David and Mae lost their youngest son, Nate, early in 2016.
---
Mark Frost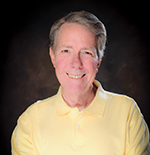 Mark Frost spent 33 years preaching for a congregation in metropolitan Detroit. For eight of those years, he also served as an elder. In that time, he has encountered many of the typical challenges, struggles and conflicts that face leaders in growing churches. He retired from full-time ministry in May 2012.
Since then, he has completed interim ministries Petoskey, Michigan, Glasgow, Kentucky, Port Huron, Michigan, Santa Rosa, California, Wichita, Kansas, and Bakersfield, California, in addition to consulting with other congregations in transition. His goal is to help make the transition season a time of self-examination and spiritual growth for congregational leaders.
Mark and his wife Niki were married in December 2013, both having been widowed after long-term first marriages. He has two grown children and three grandchildren.
---
Chris Goldman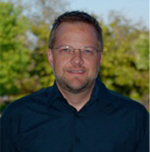 Chris Goldman is a native of Hobbs, New Mexico. He serves as the preaching minister and catalyst leader at the Northwest Church in Seattle, Washington. Married to Kim (Christensen) Goldman of Puyallup, Washington in 1986, he is the father of two children, Ashley and Joshua. Having a B.S. from Abilene Christian University ('87) and a M.S. from Pepperdine University ('93), he has also completed the continuing education certification program in business management from California State University, Sacramento ('98).
Certified as a Professional Coach/LifeCoach (2012), he has also been a featured speaker at Pepperdine University, Abilene Christian University, and Ozark Christian in addition to retreats, camps and conferences. He serves as a mentoring partner for Hope Network Ministry. His ministry experience includes work in Texas at Abilene ('83 – '87) and Ft. Worth ('87-'88), in California in the Bay Area ('88 – '95) and Sacramento ('95 – '09) and presently in Seattle, since '09. He has authored one book, Vibrant Faith – A Study of James.
---
Carlus Gupton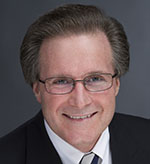 Dr. Carlus Gupton is Professor of Ministry, Director of Field Education and Director of Shepherds Network at Harding School of Theology, and Adjunct Professor at Johnson University. Previously, he was a professor at Johnson University (2001-2013) teaching ministry, Bible and theology, and also taught at the University of Tennessee School of Communication Studies (2001-2011). He spent 20 years as a preaching minister for congregations in Tennessee and Alabama.
Carlus teaches courses in church leadership, spiritual formation and conflict on both masters and doctoral levels. He also maintains an active schedule of consulting and coaching, and has completed extensive advanced certifications.
Dr. Gupton is the founder and publisher of two websites, LifeandLeadership.com, which includes over 1,500 pages of resources for church leaders, and DISCPersonalitySource.com, which provides informative articles and online delivery of the popular DISC Profile. He and his wife, Ann, have two grown daughters, Katlyn and Erin. Ann and Carlus live in Memphis, Tennessee.
---
Evertt Huffard
Dr. Evertt W. Huffard has been teaching missions and leadership at Harding School of Theology in Memphis, TN since 1987. He served as Vice President/Dean at HST from 1999-2014 and is currently Professor of Leadership and Missions at HST.
The son of church planters in the Middle East, he has also served among the Arabs in Nazareth, Israel. They have also served in an urban ministry in Los Angeles, CA.
In the past 20 years, he has provided leadership seminars, retreats or consulting for churches in 20 states and for mission teams all over the world. He helped initiate the Shepherd's Network at HST to encourage and to equip church leaders.
He is married to Ileene and they have three children and eight grandchildren.
---
Jay Jarboe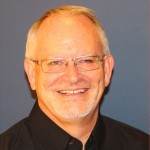 Jay Jarboe is V.P. of Ministry Operations and Director for Church Equipping at Missions Resource Network (MRN), a global network, equipping the body of Christ to steward the mission of God. Before joining the ministry of MRN, Jay served as the Lead Minister for the Sunset Church of Christ in Lubbock, Texas.
During his 25 year ministry with the Sunset Church of Christ and Sunset International Bible Institute (SIBI), Jay served the Director of the Adventures in Missions (AIM) program, an apprentice missionary training program and as the Dean of Missions and instructor at SIBI.
He is married to Sherry and they have two adult children, Meagan and Ryan. Jay and Sherry were missionaries in Mexico City and now they work with missionaries and churches around the world. His passion is seeking to be transformed into the image of Christ and helping others in that same quest.
---
Jim Martin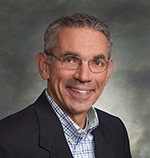 ---
Rob McRay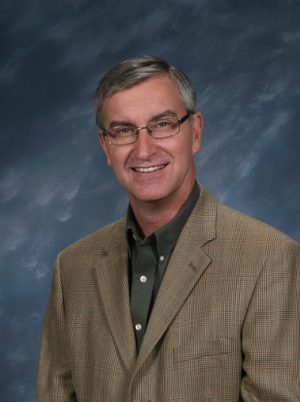 Rob has served as a preaching minister for over thirty years in Nashville, Houston, Milwaukee, and Chicago, working with churches from 60 to 1,000 members. He also spent several years planting and leading a small missional congregation in downtown Nashville and was Executive Director of Youth Encouragement Services (YES), a nonprofit Christian ministry serving inner city children. Rob knows the church, the kingdom, and the mission of God.
Rob graduated from Abilene Christian University with a B.A. in Biblical Studies, received an M.A. in Theological Studies from Wheaton College Graduate School, and has done graduate study in New Testament backgrounds at the University of Chicago. Rob is presently an adjunct professor of Bible at Lipscomb University. Rob's father was a Bible professor (at Harding College, David Lipscomb College, and Wheaton College), a preacher, and a noted archaeologist. Their family traveled extensively in the Middle East and lived in Jerusalem for a year while Rob was in high school. Now, Rob and Judy lead groups to the Holy Land every few years.
Judy is an R.N., and they have two grown children, and two grandchildren (he has pictures if you're interested). They love travel (anywhere), sports (all kinds), and music (anything but rap).
---
Doug Peters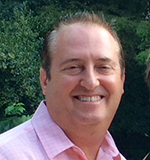 Doug Peters is a "second career" minister who started out in the world of electrical engineering at a nuclear power facility.  Sensing a call from God to focus on church ministry like his dad, Doug left the utility company to pursue degrees in Bible and Ministry from Abilene Christian University (BA, MS, DMin).  Doug and his wife of 33 years, Sheryl, are blessed with two daughters: Lauren and Alani.
With diverse experience in congregational ministry (mostly in Abilene, Houston and Arlington, TX), Doug has also served as a professor in the College of Biblical Studies at Oklahoma Christian University where he still serves as a visiting professor.  His doctoral work focused on "Communal Spiritual Discernment and the Selection of Church Leaders."  Doug is currently the Senior Minister at the Grace Crossing Community Church of Christ in The Woodlands, TX.
Doug has a special interest in helping churches and their leaders think though how they may be more spiritually discerning as they prayerfully live out their God-given mission, vision and values in their unique context.
---
Jason Thompson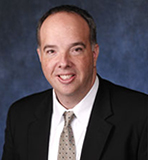 Jason Thompson is the Executive Minister at the Harpeth Hills Church of Christ in Brentwood, TN. He also serves on the Governance Team for the Ethos Church and as a Senior Consultant with the Carpenter's Plan, assisting churches and non-profits with capital fund raising, strategic planning and governance. His work with churches and nonprofits has raised millions of dollars for good works.
Before moving to Nashville, Jason ministered in the Atlanta area for eleven years. Jason holds religious degrees from Faulkner University and Harding School of Theology. He completed additional studies at Emory University and was awarded a Doctorate of Education in Learning Organizations and Strategic Change from Lipscomb University. Jason was named by the Nashville Business Journal as one of the 40 leaders in Nashville under the age of 40 making a difference in Middle Tennessee.
Jason is married to Megan, and they have three children: Kelsey Joy, Ella Grace, and Will Hudson.
---
Phil Ware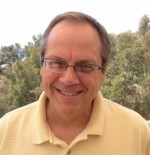 Phil's passion is sharing the message of Jesus with the world through personal involvement in missions and through heartlight.org and verseoftheday.com reaching 300,000 people per day, in ten languages, and in 175+ countries.
After preaching for 36 years, Phil transitioned to full-time focus on Heartlight Online Ministries and Interim Ministry Partners. He loves working with churches, encouraging internationals toward Jesus, and seeing people grow into a missional commitment to touch the lives around them.
Phil has been married to Donna for 37 years and they live in Abilene, Texas. Their daughter, Megan, is a DPT and practices physical therapy in Round Rock, Texas. Their son, Zach, and his wife Mandy are parents to beloved grandsons Shaun and Jonathan and live in Lexington, Kentucky. He has authored 4 devotional daily commentaries on the gospels and a study guide on 1 & 2 Thessalonians.
---
Tim Woodroof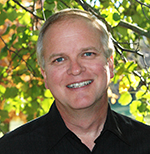 Tim Woodroof has served three churches–in Lincoln, NE; Beaverton, OR; and Nashville, TN–over the course of a ministry spanning thirty years. He follows an almost genetic call to preach: both his father and grandfather were ministers for many decades. He and his wife, Julie, have been married for 35 years and have three children: Sarah, James, and Jonathan.
In 2008, Tim transitioned away from local church work to pursue writing, speaking, consulting, and interim ministry in a more focused way. In 2012, he founded Interim Ministry Partners – a team of experienced and skilled ministers dedicated to providing churches with interim preaching, consulting, and search resources.
---
John York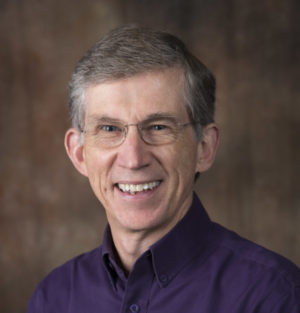 In the course of John's ministry in churches and colleges/universities, the journey has taken the York family from the West Coast to the Southeast.  He has served congregations ranging in size from 100 (Oregon City) to 2000+ (Woodmont Hills).  His passion to see ministers and churches thrive in their relationships led him to complete a Master's Degree in Conflict Management at Lipscomb (2010), with an emphasis on Church Conflict and Leadership Wellness Training. Throughout his career, John has sought to integrate ministry in church and academy.  Thus, there is constant overlap in his teaching experience and his church experience.  He currently serves as an Associate Dean of the College of Bible and Ministry and directs the Doctor of Ministry Degree in Missional and Spiritual Formation for Hazelip School of Theology and teaches graduate classes in the Hazelip School of Theology masters and doctoral programs. He is especially interested in Gospels and Pauline studies, Homiletics, Practical Theology, Christianity in Postmodern culture.
John is blessed to be married to Anne, whom he first met at Columbia Christian College. They celebrated their 43rd wedding anniversary this year.  They have two adult sons; Matt and his wife Steph have two children, Will and Paisley.  Brad and his wife Jenn have a daughter, Elizabeth.
---
Associates
An ASSOCIATE is someone whose competence and reputation in congregational ministry is endorsed by a partner for the purpose of assisting in the work and/or the future development (getting younger) of HOPE Network.
Pat Bills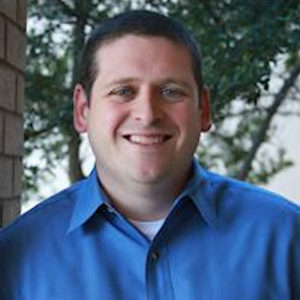 As Lead Minister, Pat is charged to be a primary voice of leadership for the Highland Oaks Church of Christ. By working in close relationship with the shepherd group and ministry staff, Pat's hope is to become a pastor-teacher who embodies a bold vision for God's dream at the HOCC.
---
Amanda Box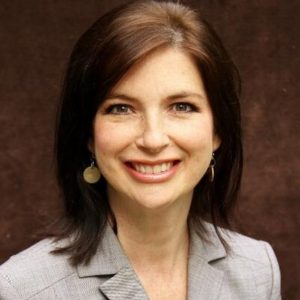 After serving as Children's Minister since 2010, Amanda Box is now the Connections Minister for Meadowbrook Church of Christ in Jackson, Mississippi. As Connections Minister, she works with ministry leaders, small groups, and new members. Previous career adventures include all things communication. Amanda has consulted with business and industry for over 25 years to equip people with improved communication skills so they are able to do their best work. Additionally, Amanda was a full-time college professor for 10 years and also spent four years as the public relations professional for a non-profit. Amanda earned her undergraduate degree in communication from Freed-Hardeman University in 1991 and a master's degree in communication from Mississippi College in 1993.
Amanda and her husband Chuck have been married for 27 years and live in Jackson with their three children: Trey, Isabelle, and Hazel.
---
Steven Carrizal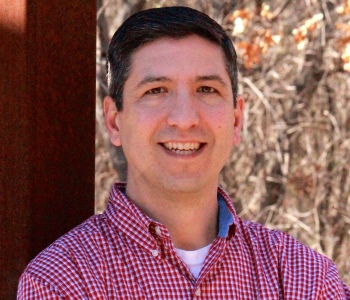 Steven has been in full time congregational ministry since 1991—Bering Drive Church of Christ in Houston as youth minister; Singing Oaks Church of Christ in Denton (TX) as youth minister, spiritual formation minister, and administrative minister; and Altamesa Church of Christ (since 2010) in Fort Worth as associate minister. He is a graduate of Abilene Christian University with an undergraduate degree in Youth & Family Ministry and a graduate degree in Christian Ministry. Steven is a certified Catalyze Coach through Mission Alive and Grip-Birkman Coach. He has a passion for helping young ministers who are just getting started or making a transition.
Steven is an avid reader of theology, spiritual formation, leadership, business, personal growth as well as a little history and fiction. He loves great food and great conversation. Most of all he finds great joy spending time with his family.
Steven is married to Debbi, and they have a son, two daughters, and a daughter-in-law.
---
Brad Cox
Brad Cox serves as the Senior Minister for the High Pointe Church of Christ in McKinney, Texas. Brad has over 25 years of youth and pulpit ministry experience in Churches of Christ.
He received his Doctorate in Adolescent Development and Family Systems from Fuller Theological Seminary.  Brad has a passion for helping churches to minister effectively to teens, young adults and young families.
Brad and his wife, Jill, have been married 25 years and have two children: Maggie (18) and Colby (17).
---
Shannon Rains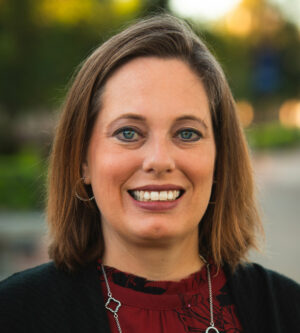 Shannon joined the faculty at LCU in 2016 after fifteen years in church ministry, specializing in children and family ministry. She has a Masters of Science from ACU as well as additional coursework on the graduate and doctoral level from LCU and Concordia in both theology and early childhood education. Shannon is currently in the last year of the D. Min. program at ACU. Her research interests include: training and equipping children's ministers, working alongside church leaderships to develop a cohesive vision for the ministry and practice of children and family ministry, and contemplative practices with children.
Shannon, her husband, David, and children River and Reese are actively involved at Tahoka Church of Christ.