A PARTNER is someone seasoned in congregational life possessing the capacities to mentor leaders and guide churches consistent with the values of HOPE Network.
---
Grady King (Executive Director)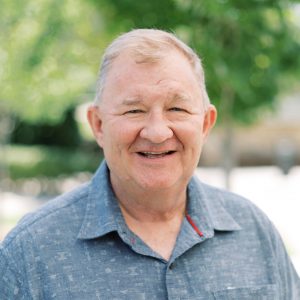 Grady has over 40 years of ministry in Churches of Christ. His ministry passion is summed up in a basic conviction: healthy leaders, healthy churches. He has served in a leadership role with HOPE Network since 2012. In 2016, he expanded his role to include serving as Director of Church Resources at OC.
He earned a B.S. in Education from Oklahoma Christian University (1977); M.S. in Ministry (1989) and Doctor of Ministry (2005) from Abilene Christian University.
He and his wife, Karen live in Irving, TX, and are members of the Mansfield Church of Christ. They have two grown children and two grandchildren:  Josh, Carolyn, and Madeline King; Chad, Christin, and Sawyer Paradowski.
He enjoys reading, sports, international travel, and Sooner Youth Camp, since age 13.
---
Jimmy Adcox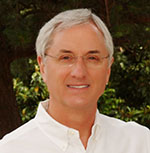 Jimmy Adcox has served as a minister with the Southwest Church of Christ in Jonesboro, AR since 1977.  Having retired from his role as lead minister, he continues in a part time role teaching, equipping disciples and disciple makers, mentoring, and pastoral ministry.  He has a Doctor of Ministry degree from Abilene Christian University and has a special interest in mentoring church leaders and helping churches develop a culture that makes disciples who make disciples.  In addition to being a partner with Hope Network, he is an Associate Director of Learning Communities with Renew.org.  He is married to Ann.  They are parents to three children and ten grandchildren.
---
Greg Anderson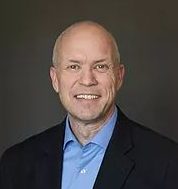 Greg has over 30 years of ministry experience in Churches of Christ. He is the President of Midland Christian School, serves as a non-profit leadership development specialist, and has facilitated hundreds of workshops for cities, counties, and other non-profit organizations throughout the United States.
In May 2017, Greg completed his Doctorate in Organizational Leadership at Pepperdine University in Malibu, California. He and his wife Dalene live in Midland, Texas.
---
Jon Anderson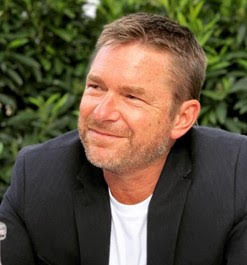 Jon earned his Master's degree, in Marriage and Family Therapy, from Abilene Christian University. Jon's passion is to promote healthy marriage and to equip churches to minister effectively to marriages. He founded Growing Love Network and has worked with thousands of couples and individuals through counseling and therapy. Through GLN, he and his wife, Joanna, have led more than 160 workshops around the nation for struggling marriages, Love Reboot. In addition, Jon has worked with numerous churches to help them develop more effective marriage ministries, and conducting his marriage retreat, My Love Lasts.
He has trained more than 200 couples to lead marriage courses and has developed a curriculum – Growing Love – which is useful in various settings such as: bible classes, home studies, as a mentoring tool and with a counselor or therapist. He is also the author of The Acceptance: What Brings and Keeps Lifelong Love, and 365 Days of Growing Love.
---
Steven Carrizal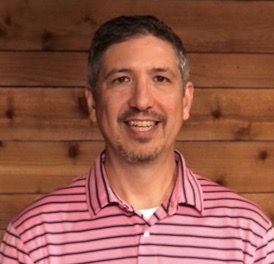 Steven serves as Associate Minister at Altamesa Church of Christ in Fort Worth (since 2010). He has been in full-time congregational ministry since 1991 also serving as youth minister in churches in Houston and Denton (TX). He is a graduate of Abilene Christian University with an undergraduate degree in Youth & Family Ministry and a graduate degree in Christian Ministry. Steven is a certified Grip-Birkman Coach and Catalyze Coach. He has a passion for helping young ministers who are just getting started or making a transition.
Steven is an avid reader of theology, spiritual formation, leadership, business, personal growth as well as a little history and fiction. He loves great food and great conversation. Most of all he finds great joy spending time with his family.
Steven and Debbi have been married since 1992. They have three grown children and one grandchild.
---
Mark Frost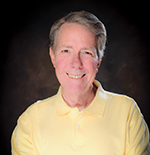 Mark Frost currently leads our Interim Ministry Division. He spent 34 years preaching for a congregation in metropolitan Detroit and, for eight of those years, he also served as an elder. In that time, he has encountered many of the typical challenges, struggles, and conflicts that face leaders in growing churches. He retired from full-time ministry in May 2012.
Since then, he has completed interim ministries in Michigan, Kentucky, California, Kansas, New Mexico, and Oklahoma, in addition to consulting with other congregations in transition. His goal is to help make the transition season a time of self-examination and spiritual growth for congregational leaders.
Mark was born into an Air Force family in Roswell, New Mexico, and grew up in New Mexico, Texas, Hawaii, California, and Arkansas. He has a bachelor's degree in Bible and Psychology from Harding University and a master's degree in Biblical Studies from Cincinnati Christian University.
Mark and his wife Niki were married in December 2013. Both were widowed after long-term first marriages and are thankful to God for His grace in bringing them together. Mark and Niki have three grown children and seven grandchildren. They enjoy hiking, cycling, and travel.
---
Chris Goldman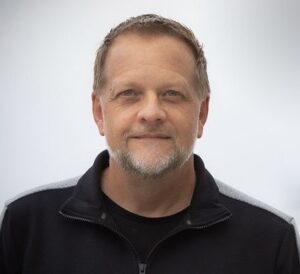 Chris Goldman is a native of Hobbs, New Mexico. He serves as the preaching minister and catalyst leader at the Northwest Church in Seattle, Washington. Married to Kim (Christensen) Goldman of Puyallup, Washington in 1986, he is the father of two children, Ashley and Joshua. Having a B.S. from Abilene Christian University ('87) and an M.S. from Pepperdine University ('93), he has also completed the continuing education certification program in business management from California State University, Sacramento ('98).
Certified as a Professional Coach/LifeCoach (2012), he has also been a featured speaker at Pepperdine University, Abilene Christian University, and Ozark Christian in addition to retreats, camps, and conferences. He serves as a mentoring partner for Hope Network Ministry. His ministry experience includes work in Texas at Abilene ('83 – '87) and Ft. Worth ('87-'88), in California in the Bay Area ('88 – '95) and Sacramento ('95 – '09), and presently in Seattle, since '09. He has authored one book, Vibrant Faith – A Study of James.
---
Carlus Gupton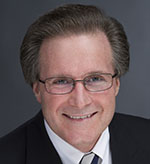 Carlus grew up playing trombone, singing, and acting. This presumed call to entertainment arts was profoundly redirected by his conversion at age 17 and a small congregation that welcomed him as their teen preacher. This led to training at Lipscomb University (B.A.), Harding School of Theology (M.Div.), and Abilene Christian University (D.Min.).
He spent 20 years preaching for congregations from 80 – 800 before transitioning into teaching leadership, conflict, and spiritual formation. He taught at Johnson University (2001-2013) and the University of Tennessee School of Communication Studies (2001-2011). Since 2014, he has been Professor of Ministry, Director of Field Education, and Co-Director of the Doctor of Ministry at Harding School of Theology.
Dr. Gupton has consulted with churches for 25 years. He has expertise in numerous forms of congregational development, is an ICF credentialed coach, and is certified in an extensive suite of psychometric instruments for leadership and team effectiveness. He published two websites, LifeandLeadership.com and DISCPersonalitySource.com.
Carlus and Ann have been married for 37 years and have two grown daughters, Katlyn (David) Nowers and Erin. He reads voraciously, loves listening to music, enjoys TED Talks and Ken Burns documentaries, and runs slowly to the tunes of 70s classic rock.
---
Evertt Huffard
Dr. Evertt W. Huffard is Professor Emeritus of missions and leadership at Harding School of Theology in Memphis, TN where he taught from 1987-2019. He also served as VP/Dean at HST from 1999-2014. He currently works part-time with church equipping for Mission Resource Network, a resource for consulting church leaders in the USA, and coaches church leaders in equipping emerging leaders internationally.
The son of church planters in the Middle East, he has also served among the Arabs in Nazareth, Israel. They have also served in an urban ministry in Los Angeles, CA.
Evertt has been involved in church consulting nationally and internationally for over 25 years. In 2017 he hosted three tour groups to Israel, excavated at Beth Shemesh, taught for a church leaders retreat in South Africa, and spoke for a retreat in Germany. In 2018 he has consulted for seven churches (in Montana, Colorado, Arkansas, Florida, Australia), attended the Middle East Consultation in Malta, and spoke for a conference of church leaders in Australia. He helped initiate the Shepherd's Network at HST to encourage and to equip church leaders.
He is married to Ileene and they have three children and eight grandchildren.
---
Brent Isbell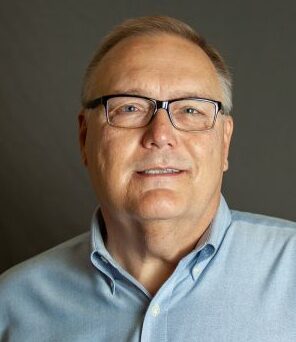 Brent Isbell was born and raised in Texas. He spent 33 years preaching for a wide variety of churches in Texas—the Dallas-Ft. Worth area, Houston, and Abilene.
Brent sensed a call from God early in life to serve churches. He earned degrees from Abilene Christian University (BA in Finance, Master of Religious Education, Master of Divinity) and Austin Presbyterian Theological Seminary (Doctor of Ministry).
He is married to Melinda, a faculty research librarian at Abilene Christian University. They have two daughters, Jordan serving in the U.S. Navy and Sarah attending Abilene High School. Brent spends a lot of time with college students, teaching religion and Bible classes at both the University of Houston and Abilene Christian since 2004.
Brent and Melinda love to travel and have led large tour groups to Israel and Jordan multiple times. Brent has a special passion for missions and missionaries, traveling to South Africa, Russia, and Mexico, equipping local ministers for success in their leadership roles.
---
Jay Jarboe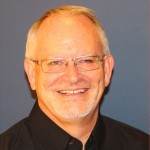 Jay Jarboe is the Empower Team Lead and Director of the Emerging Leadership Initiative at Mission Resource Network (MRN), a global network with the vision to multiply healthy leaders to disciple the unreached and under-served people groups of the world. He is a coach and mentor for global leaders with a focus on equipping them to multiply healthy leaders for future generations.
Before joining the ministry of MRN, Jay served as the Lead Minister for the Sunset Church of Christ in Lubbock, Texas. During his 25-year ministry with the Sunset Church of Christ and Sunset International Bible Institute (SIBI), Jay served the Director of the Adventures in Missions (AIM) program, an apprentice missionary training program, and as the Dean of Missions and instructor at SIBI.
He is married to Sherry, and they have two adult children and four grandchildren: Kenny, Meagan, Cash, and Adelaide Husband; Ryan, Mary, Oliver, and Lucy Jarboe.  Jay and Sherry were missionaries in Mexico City and now they work with global workers, leaders, and churches around the world. His passion is seeking to be transformed into the image of Christ and helping others in that same quest.
---
Jim Martin