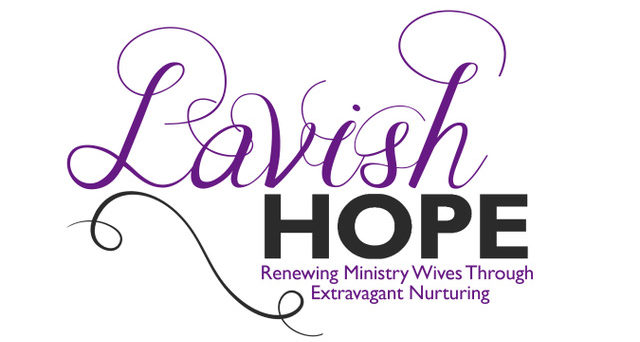 Lavish Hope is a ministry for the wives of preachers and ministers to experience rest, spiritual renewal, safe community, and extravagant nurturing.
Contact Lavish HOPE
---
"I can't reveal my own deep hurts and wounds, or be vulnerable with people from church…I often feel separated from other women." –  Ministry Wife
"I'm not sure who to trust with my feelings. Sharing frustrations can backfire, I don't always have a safe place or a safe person to talk to." –  Preacher's Wife
"It seems like once I entered ministry with my husband, I couldn't have a close, true friend." –  Preacher's Wife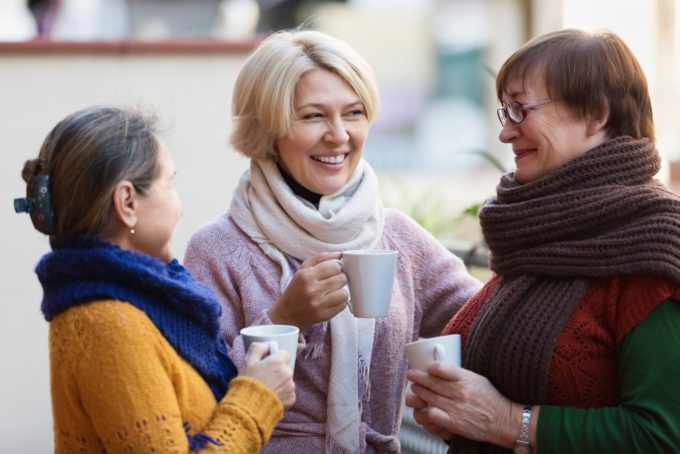 Over the last several years we have interviewed and counseled many wives of preachers and ministers and their number-one felt need is friendship and community due to an acute sense of loneliness. The tolls of ministry are greater than most people realize and the goal of Lavish Hope is to pour back and nurture these women, and vicariously their families and husbands in turn.
Every 15 months a cohort of 8-10 ministry wives meet together for three long weekends with seasoned caregivers who understand the rigors and challenges of ministerial life. During the retreats, participants will experience a safe community with other ministry wives and be lavished with the opportunity for physical and emotional rest and nurturing.
---
Our NAME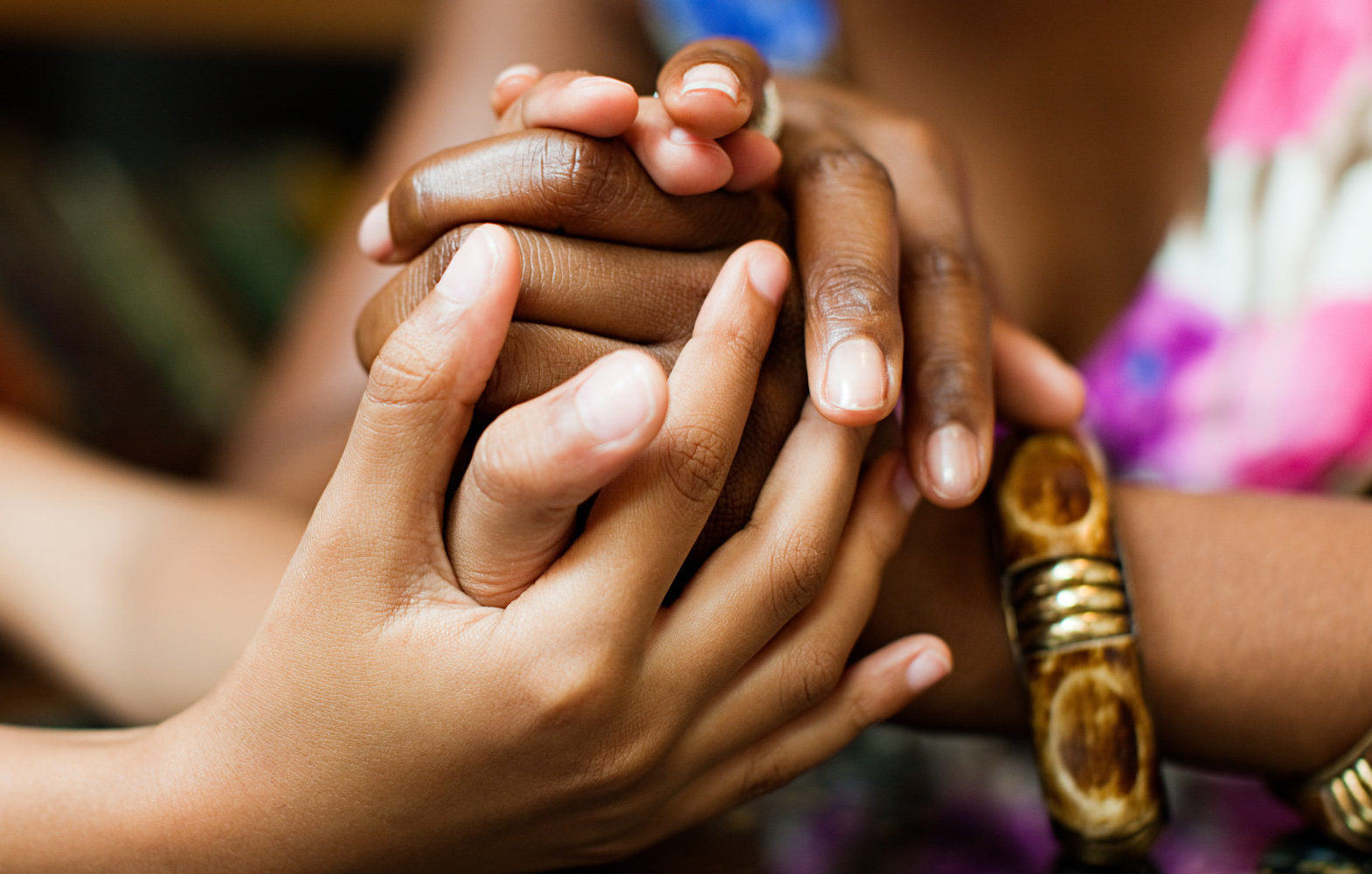 The name Lavish HOPE reflects God's grace, love, and hope which has been lavished upon us as children of God. Lavish HOPE pours God's grace, love, and hope back into ministry wives in the context a safe community in tangible ways through spiritual and physical nurturing.
"See what great love the Father has lavished on us, that we should be called children of God! And that is what we are!" – 1 John 3:1
"… in accordance with the riches of God's grace that he lavished on us." – Ephesians 1:7-8
"In him our hearts rejoice, for we trust in his holy name. May your unfailing love be with us, Lord, even as we put our hope in you." – Psalm 33:21-22
---
Our STORY
In November of 2015, at The Initiative (a gathering of preaching ministers in Dallas, Texas) several younger preachers remarked at how helpful the event had been for their preaching and their soul. They lamented that such an event did not exist to lift the soul and spirit of their wives.
HOPE Network, an underwriter of The Initiative, asked Heather Hodges, Deborah Bills, Rhesa Higgins, and Judy Siburt to discuss the possibility of creating a method to help the women who are married to preaching ministers. Rather than guess at what might be needed most, this team of women commissioned a survey of preacher's wives.
At the 2016 Initiative, the men were asked to provide an email address of their spouses so that a survey might be sent to them. Of 61 emails sent, 31 women responded. The survey revealed that many ministry wives are lonely, feel emotionally unsafe in their respective church environments, and are unable to use their gifts fully in the church. The information gleaned from the survey helped the team as they planned and designed a new ministry for the wives of preachers and ministers.
After several meetings, the team conceived a ministry FOR women FROM women who understand the unique calling, joys, and difficulties of being married to a preacher or minister.
---
Current Caregivers
Kaley Ihfe serves as the Director of Lavish HOPE ministries and Leadership Development Manager at the Volunteer Center of Lubbock. She is a wife, mother, sister, daughter, and friend.  She has a B.S. in Communications, an MEd in School Counseling, and an MA in Christian Ministry.  She has served  alongside her husband, Karl Ihfe, in ministry for 22 years.  She loves reading, cooking, and gardening, and she is passionate about teaching scripture and being an active part of her community.  She teaches adult Bible classes, writes Bible study curriculum, and speaks at retreats.  She and Karl live in Lubbock, TX with their two teenagers, Gabe (18) and Hallie (16).

To contact Kaley email: director@lavishHOPE.org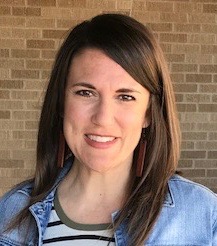 Karen Heflin is one of the original founders of Lavish HOPE and currently works full time as the Donor Relations Director for an international non profit. Karen was a ministry partner for 12 years with her husband, Dr. Houston Heflin, who is now a professor of ministry at Abilene Christian University.  Houston and Karen are the parents of four teenage daughters and recently celebrated 25 years of marriage. Karen is passionate about cross-cultural welcome, working with refugees and international students. She also enjoys encouraging college students and those who answer the call to serve in ministry.  Her favorite things to do are travel with her husband and family, read great books, and visit with friends over a hot cup of tea.

To contact Karen email: logistics@lavishHOPE.org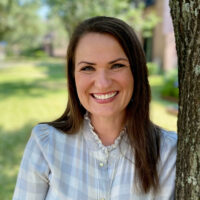 Dr. Chelsie Sargent is a licensed professional counselor and supervisor (LPC-S) specializing in self-care, depression, anxiety, grief, life-transitions, trauma, and the Enneagram. In addition to her therapy work, Chelsie meets regularly with corporate executives, nonprofit professionals, and church leaders. She teaches and consults on a variety of topics, including the Enneagram, healthy boundaries, and contemporary issues. She holds a B.A. from Abilene Christian University, an M.Ed. from Hardin-Simmons University, and Doctorate of Professional Counseling from Houston Graduate School of Theology. Chelsie is certified in the Enneagram Spectrum Training with Dr. Jerry Wagner. She lives in Houston, Texas, with her husband, Steve, and their 11 year old daughter. Chelsie has been in ministry alongside her husband for over 15 years. When Chelsie is not in her office or out speaking she enjoys traveling, running, and all things Disney.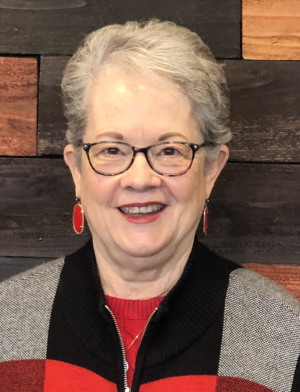 Annette Sharp was born and raised in Carlsbad, New Mexico.  She attended Abilene Christian University and earned her BS in Elementary Education. She has been married to her husband, Eddie, for 50 years and they have partnered together in ministry at churches in Nevada, New Mexico and Texas.  They served the University congregation in Abilene, TX for 28 years and the University Avenue congregation in Austin, TX for 10 years before retiring from full-time congregational ministry and moving to Dallas in 2019. Annette chose to be a stay-at-home mom for their three children until 1990 when she began her career as an elementary school secretary, retiring in 2013.  For 15 years, Eddie and Annette were members of the facilitating team of the Ministry Support Network at ACU that provided care and support for over 300 ministry couples.  Since attending the Transforming Community in Chicago in 2011-13, Annette has had a special interest in teaching spiritual formation and transformation.  She believes she is at her very best in her role as Mee-Maw to their six grandchildren, all of whom live in the Dallas area.
---
Previous Caregivers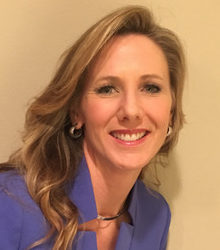 Dr. Heather Heflin Hodges was an original founder of Lavish HOPE. Heather is a wife, mother, visual and performing artist, inspirational speaker, and a follower of Christ. Heather holds a Bachelor degree in Communication, a Masters in Marriage and Family Therapy, and a Doctor of Ministry degree. She is currently pursuing a PhD in Industrial and Organizational Psychology. Heather is the Vice President of Organizational Development at Enhabit Home Health & Hospice. She has been in ministry alongside her husband for over 25 years. She lives in the Dallas, Texas area with her husband, Wade. They have two grown sons, Caleb and Elijah.  She is passionate about art in worship and spiritual formation and loves to inspire others to use their own creativity to the glory of God and the beauty of the church.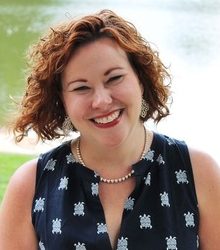 Rhesa Higgins is one of the original founders of Lavish Hope. Rhesa is a spiritual director and experienced retreat leader who serves as the founding Director for eleven:28 ministries (www.eleven28ministries.org) in Dallas, Texas, a non-profit dedicated to supporting the spiritual vitality of ministers. She is married to Chad and together they are raising their three kids. Rhesa loves good coffee, dark chocolate, baseball, theatre, and most any good book.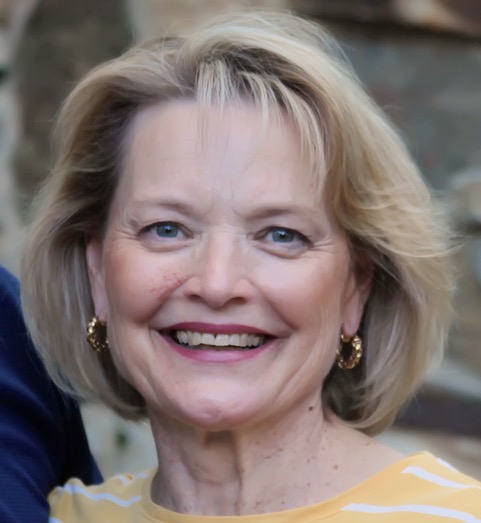 Diane Packer holds a BS degree in Dietetics and served in church ministry with her husband, Barry, for almost 17 years. The last 20 years, Diane has lived in Dallas, TX. Being a mother and grandmother are the joys of her life,  and spending time with others – listening to them and walking through life together –  is important to her. Her heart's desire is to seek after the Lord and spend time with Him…coming to know Him more each day.
---
Donate to Lavish HOPE
Lavish Hope is apart of HOPE Network Ministries and, therefore, all donations are 100% tax deductible. You can donate to Lavish HOPE by selecting the option below that is the most convenient for you.
Mail a check
Payable to: "HOPE Network Ministries" (memo: Lavish HOPE)
PO Box 274, Keller, TX  76244
Donate online by clicking on the button below
Donate Now