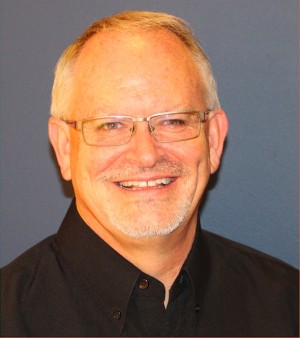 Jay Jarboe has been a HOPE Network Partner since 2007. He serves as Vice President for Ministry Operations at Missions Resource Network (MRN). Before joining the ministry of MRN, Jay served as the Lead Minister for the Sunset Church of Christ in Lubbock, Texas. During his 25-year ministry with the Sunset Church of Christ and Sunset International Bible Institute (SIBI), Jay served as the Director of the Adventures in Missions (AIM) program, an apprentice missionary training program, as Dean of Missions at SIBI and as an instructor in the Sunset school.
Jay is married to Sherry and they have two grown children, a son Ryan and a daughter, Meagan who is married to Kenny Husband and have the family's first grandson, Cash. Jay and Sherry were missionaries in Mexico City for six years. Sherry now works as the Mission Site Coordinator for "Let's Start Talking," a ministry that sends out hundreds of Christians around the globe to share their lives and Jesus by reading the Bible with those seeking to improve their English.
Jay holds a B.A. from Texas Tech University, a Masters in Missions and a Masters of Divinity (M.Div.) equivalency from Abilene Christian University. Jay has worked with churches, missionaries, and mission leaders on six continents. He coaches, mentors, and equips servant leaders for mission, transformation, and multiplication. His passion is seeking to be transformed into the image of Christ and helping others in that same quest.
We asked Jay a few questions about his ministry.
Tells us about the ministry of Missions Resource Network? MRN exists to help churches make disciples worldwide. We accomplish our purpose by 1) mobilizing disciple-makers, churches, and sister ministries who share a common vision and advance God's work together, 2) equipping churches to fulfill their role in the mission of God, 3) preparing disciples who make disciples and 4) caring for missionaries and families to be effective and whole.
What is your primary role in the ministry? I work to equip domestic and international churches to fulfill their local and global mission efforts. I primarily work with our international partners providing leadership development through team building, awareness of self and others, spiritual formation, and leadership coaching and mentoring. We are blessed to work with global partners in Singapore, New Zealand, India, South Korea, Croatia, Greece, Rwanda, and South Africa. 
What are some of the significant leadership lessons you have learned working cross culturally? Every culture has a failed view of leadership corrupted by authoritarian and abusive leaders in the world. We must create an environment of grace and truth in which God can raise up his servant leaders within the context of authentic community. One of the basic keys to healthy leaders is found in our dependent relationship with Jesus. Jesus says, "I am the vine; you are the branches. If you remain in me and I in you, you will bear much fruit; apart from me you can do nothing" John 15:5.