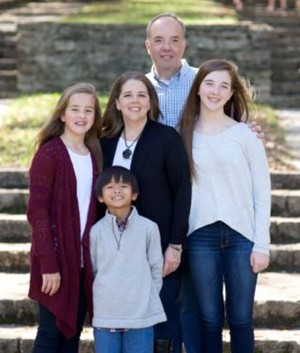 Dr. Jason Thompson is one of HOPE Network's newest partners. He serves as the Administration Minister at the Harpeth Hills Church of Christ in Brentwood, TN. Jason also serves as a Senior Consultant and Partner with the Carpenter's Plan, assisting churches and non-profits with capital fund raising, strategic planning and governance. His work with churches and non-profits has raised millions of dollars for good works. Jason holds a doctorate in Educational Leadership with an emphasis in strategic change. He also serves on the governance team for the Ethos Church and has served on numerous other boards. He was named by the Nashville Business Journal as one of the 40 leaders in Nashville under the age of 40 making a difference in Middle Tennessee. He is married to Megan, and they have three children: Kelsey Joy, Ella Grace, and Will Hudson.   
We asked Jason a few questions about his work.
Who are your present consulting clients? Summit Christian College, World Christian Broadcasting, Faith Family Medical Center, and the Great Falls Church of Christ. 
What is the difference between assisting a church and a non-profit? I enjoy both experiences immensely. A Church campaign lasts no more than six months while our average engagement with a non-profit is 18 months. In our non-profit work, we do extensive strategizing and visioning. In a church campaign, the vision is oftentimes set, and our job is to bring the vision to life. 
What drives your ministry to churches and non-profits? People need the opportunity to experience community. I am a community builder and lead out of a shared vision. This vision is developed from the grass-root networks of people brought together for a common purpose. My consulting work is an extension of my work in the local congregation.   
Any insights on leadership? The foundation of leadership is trust. This trust can take years to build into the culture of an organization and can be lost quickly because of a reckless decision or a lack of competence. Leadership begins with service. Those with power are to share this power with others. Leaders use their power for the greater good of the team. 
Any last words? The most important question about the future is the same question about the past and present, "What is God doing in our midst?" We must make adjustments to join Him in what he is doing. In leadership, we join God in what he is already doing by sharing his love and mercy to a world for his glory.