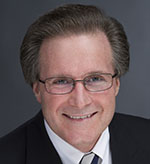 by Carlus Gupton
In Part 2 and 3 of this series, we discussed the first two practices that are fairly universal in the quest to breathe new life into established churches: 1) Keeping the mission, maturation, and ministry of the Church at the forefront in decision-making and 2) Pursuing unity in the context of progress, not in the place of progress. The third practice I would recommend is to:
Bless the Past and Affirm Living Traditions, But Challenge Complacency and "Happy Talk."
Another common barrier to renewal in established churches is the tendency to hold on to traditions and persist in the complacency and "happy talk" of the momentum of past successes. Three practices may help.
First, bless the past. The best futures are realized through the most redeemable parts of our past. Biblical history shows that God uses his blessed past as prologue to his preferred futures. In this respect, to denigrate a church's past may be irreverent and ungrateful.
Second, affirm living traditions. Living traditions, i.e., those that still have faith-forming value, provide stability and continuity, and help people see the present as a blessing from a faithful God.
Third, challenge complacency and "happy talk." "Happy talk" is persistence in an overly positive narrative about the condition of the church, often based on unwarranted confidence, exaggeration, and marginalizing thoughtful dissent. Healthy churches challenge this by insisting on periodic independent evaluation of their effectiveness and comparing the church to the benchmarks of scripture and the practice of effective churches. This leads to the next point.
Part 1 | Part 2 | Part 3 | Part 4 | Part 5