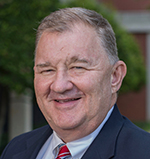 by Grady King –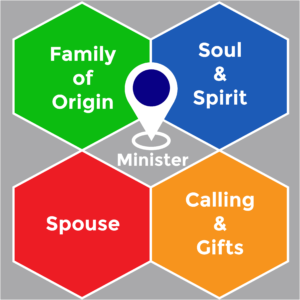 Focus Questions: In what ways is God calling you? What is your ministry burden or passion?
Calling . . .
What is it that God has called you to do? Biblically, when God called someone it was often not what they wanted to do and certainly not what they planned to do.  The Latin word for calling is 'vocatio'.  To ask, "What is your vocation?" is to focus on the symbiotic relationship between who you are and what you do. Doing flows from being.  At the heart of being is the notion of calling. Those who preach and/or minister do so for a variety of reasons.  Least of which is how we feel when we engage in the tasks. Liking something or even being good at something will not sustain  you over the long haul without a sense of calling.  My good friend Tim Woodroof has reflected and written extensively on a theology of calling.  Tim notes:
One of the patterns found in Scripture is the consistent and repeated theme of "calling." God identifies a need, chooses a human agent, "calls" him or her to a particular task, and then empowers that person to accomplish the mission. The examples of this in the Bible are not just of "calling" in general terms or for common reasons. They involve specific tasks … particular people … unique circumstances. These calls are tailored, customized, and targeted. The "call" pattern is not one many in our heritage (Churches of Christ) have recognized and respected. (Certainly, other religious traditions have paid far more attention to calling.) Which is odd for a people who claim to be so "biblical." Surely a pattern that shows itself this frequently, appearing in both Old and New Testaments, and for which there is such abundant evidence should merit our attention and close investigation.[1]
Being called to ministry is at its core about serving others in the spirit of Christ.
A close investigation of "calling" necessitates not only biblical reflection but personal and communal discernment.  Simply because you want to do something, possess a talent and set out to do it does not mean you are called by God. Being called by God is far more than our own desire to serve God. Enter discernment. Discernment is hard work involving assessing, evaluating, and judging or motives, personality, emotions,  behaviors, and gifts.  Others who know us well, and are invited to speak into our lives is the essence of communal discernment.  Defensiveness is the enemy of discernment. To ignore the candid input of others in the name of "God has called me" is foolish. On the other hand, a willingness to be humble, listen, and learn bears much fruit and growth in being effective and productive in our knowledge of self and the Lord Jesus Christ.
The call of God on one's life is seldom a Moses or Elijah experience.
When I was seventeen the last thing I wanted to do is be a minister, even though I had preached, led singing, served communion and prayed publicly. My resistance to being a minister was rooted in my own unresolved family of origin issues. My father, who was a minister in my early childhood  succumbed to anger, adultery and alcohol which contributed to my hesitancy and fear.  Yet, for as long as I could remember, I loved thinking about God, Scripture and all things church. Immediately after high school graduation I went to sell Bibles and children's books door to door in Paintsville, Kentucky.  I learned a lot about myself that summer—the need for perseverance, discipline, and doing what I needed to do, rather than what I felt like doing.  Over the summer I had befriended a couple who owned a mom and pop country store.  I ate dinner with them, played with their young children and went to church with them on occasion. Mainly, I enjoyed the conversation with Homer and Mary about my mother, sister and faith.  My lack of resilience, however, coupled with  loneliness and getting sick from bad water cut my Bible sales life short. After I returned home, my mother received a letter from Mary. She wrote,
"Dear Mrs King, I say, "Dear" because you must be very special for a son to think so highly of  you." Grady thought you would be disappointed with him because he did not tough it out here, but I told him you probably just wanted it to be his decision. I know and you know Grady's life could go in many different directions, but I hope he will follow the work he deems to like best, being a Christian leader,  whether he makes a preacher or not."[2]
After nearly forty years of ministry—31 as a preacher, I keep Mary's letter to my mother in my desk. I did not find it until preparing for my mother's funeral. It was in her Bible. I now know that even at 17, God was at work in my life. Mary and Homer Short in Meally, KY were God's instruments of hospitality and encouragement to a very insecure, fearful boy who began to become a man in the summer of 1973.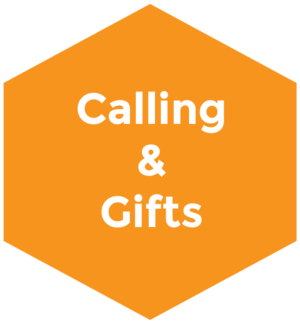 Gifts . . .
Closely related to calling is giftedness. There is much debate as to whether gifts are merely enhanced talents inherit within a person at birth or given by God at baptism through the indwelling of the Holy Spirit.  The debate continues. Another consideration is that it is not an either/or position, rather, a both/and reality.
When it comes to spiritual gifts in the body of Christ, personal enjoyment is not the criteria. The gift of prophecy as proclaiming God's will to a rebellious, sinful or stiff-necked people is not joyful—just ask Stephen (Acts 7).
We do know three things about gifts. First, the New Testament assumes the correlation of the Holy Spirit and spiritual gifts (Rom 12; 1 Cor 12).  Second, these gifts were to be used in the context of the body—not for personal gain or attention— "use whatever gift you have received to faithfully administer God's grace in its various forms" (1 Peter 4.10). Third, we have experienced giftedness in people.
It is essential to understand that simply because you enjoy doing something does not necessarily mean you have a gift for it. I began playing the guitar with friends at age 14. I never learned to read guitar music and simply picked up chords from friends and a book.  I still play and enjoy it, mainly on the back porch by myself to relax.  But I am not a gifted guitarist.
When it comes to spiritual gifts in the body of Christ, personal enjoyment is not the criteria. The gift of prophecy as proclaiming God's will to a rebellious, sinful or stiff-necked people is not joyful—just ask Stephen (Acts 7).
Being called to ministry is at its core about serving others in the spirit of Christ. Because the minister is a high profile person, there is ample opportunity to lead.  The gift of leadership, however, is the most common misunderstood gift (Rom 12.8c).  In part, it is because our North American culture has defined leader as a someone who is in charge and often leads by strength of personality or position. The other struggle is the confusion between managing and leading. Certainly leaders do manage, but more importantly leaders lead and they always lead with others.  The quickest way to know if someone has a gift of leadership is to look around and see who is following them. Paul Ford defines biblical leadership beyond one person who is leading— Leadership [3] This fits the body life language in Rom 12 and 1 Cor 12.
Simply because someone enjoys being in charge or upfront does not mean that have the gift of leadership.  The adverb modifying leader in Rom 12.8 is "diligence."  This goes far beyond enjoying the role, rather, being eager to get work done in a consistent and thoughtful manner. The root of our word diligence is the Latin diligere, which means, "to love."[4] At the core of diligence, then is being a leader who loves, works hard is conscientious and dedicated.  Spiritual gifts are about showing God's grace in love and devotion. This is true charisma—"charis" (grace/gift).
Consider your calling and gifts . . .
When do you feel most alive spiritually?
What themes punctuate your life?
How is discipline and tenacity evident in your life?
What emotions do you consistently experience, good and bad?
What criticism of you sticks in your soul?
What will you do because you have faith, whether you receive affirmation or not?
In what areas is God calling you to grow? Grow up?
Who has affirmed you spiritually and for what, specifically?
What gives you joy in ministering to others?
What is your greatest ministry burden or passion?
What are your top 3-4 spiritual gifts out of 1 Cor 12 and Rom 12?
What is the fruit in people's live because of your gifts?
The four quadrants with related questions are intended to be a thoughtful primer in discerning what makes a minister.  No two people have the same story and God does work in mysterious ways when it comes to calling and forming a minister.
It is my desire to be helpful, honest and encouraging in conversations with ministers and those contemplating congregational ministry, in particular.  I welcome the conversation and additional ways to make this a discernment tool.
We certainly need men and women who will first and foremost, follow Jesus Christ and will be a servant of the church and the world.  To God be the glory.
"Therefore, since it is by God's mercy that we are engaged in this ministry, we do not lose heart."  2 Cor 4.1
Links to read the other posts in this series   Intro    Part 1    Part 2   Part 3
[1] Go to timwoodroof.com and look for ARTICLES—Theology of Calling.
[2] Letter from Mary K. Short, Meally, KY, July 7, 1973.
[3] Moving from I to We: Recovering the Biblical Vision for Stewarding the Church (Available on Amazon).
[4] Rebecca DeYoung, Glittering Vices, Brazos Press. 2009. p 81