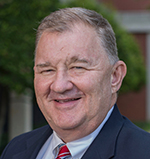 by Grady King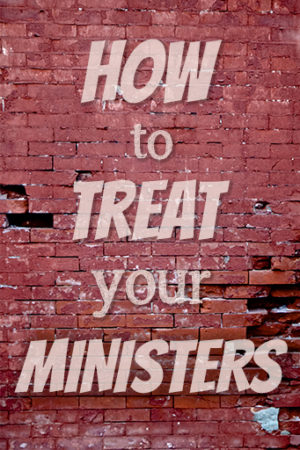 I do believe God called me to be a minister, but it was only after years of wrestling with the gospel; walking in the valleys and experiencing the mountaintops of ministry that I am comfortable saying, "God called me."  The call of God is most assuredly through the gospel and belief in the truth as Paul reminded the Thessalonians (2 Thess 2.12-14). As I reflect on forty plus years of ministry in congregations—here are five practical ways to treat your ministers that will give them endurance.
Pray for them and encourage them to be people of the Word.
The greatest gift you can give your minister is constant prayer for, wisdom and courage in understanding, teaching and applying God's Word in their life, the church and the world. If the church is to fed God's Word, then the   minister must be in God's Word, consistently.
Give them space to be human and time with their family.
Consider the obvious. The minister is one person—with the same needs as anyone else in the church. Be considerate of his time with family. Being human applies their children as well.  Jesus is your savior, not the minister.
Don't expect their spouses to be who they are.
Like any couple, opposites attract and provide balance for each others.  Allow the  spouse of the minister to be who she is; using her gifts to bless others without being squeezed into the "that's what the spouse has always done" mold.
Talk with them, not about them. Most criticism is expected behavior.
Using the elders as a minister complaint zone is unhealthy and immature. If someone is criticizing the minister, simply say, "Have you talked with them?" I look forward to hearing what they say when you talk to them." Most ministers welcome the conversation.
Respect their need for sabbath.
Sabbath means rest.  It is the core of the Ten Commandments has more explanation than any of the other commandments. It is the hinge between loving God and loving neighbor. Sabbath provides physical rest and space to reflect on loving God and neighbor. The emotional demands of ministry go far beyond teaching and preaching.  Being fully present for people in the variety of life situations is demanding.  Sabbath matters—for all of us. Encourage your minister to rest.
Treat your minister as called by God. It will make a difference in them and you.