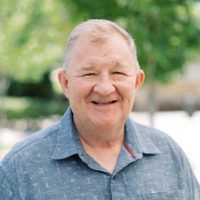 By Grady King
I am not boasting. I spend a great deal of time listening to church leaders—of providing encouragement, admonishment, and at times, rebuke. The list of church leaders who are in pain, weary, or experiencing some form of discouragement is growing. Some of them simply need rest.  Others need to resign. And still, others need to grow up. Ministry as spiritual leadership is not for the faint hearted. I do understand. Yet, the pain remains. It's part of life.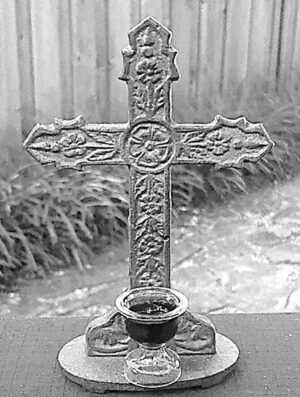 C.S. Lewis was right in his work, The Problem of Pain— "Pain insists upon being attended to. God whispers to us in our, pleasures, speaks in our conscience, but shouts in our pain: it is His megaphone to rouse a deaf world."
It is inconceivable for people who follow one who suffered for the sake of others to expect anything less for themselves.  The language of following Jesus is the language of death—
"Whoever does not take up the cross and follow me is not worthy of me" (Mt 10.38)
"I have been crucified with Christ . . ." (Gal 2.20)
"I want to know Christ and the power of his rising, share in his suffering and become like him in his death . . ." (Phil 3.10)
". . . always carrying in the body, the death of Jesus, so that the life of Jesus may also be made visible in our bodies . . . (2 Cor 4.10)
No doubt, there is a lot of pain and suffering in this broken world. As followers of Jesus, we embrace, not avoid pain. Pain avoidance is often about us—our fears, discomfort, and helplessness. Embracing pain for the sake of others means we groan too. And the Holy Spirit helps us in our weakness when our words fall limp, tears flow, and silence is deafening (Rom 8.26f). Somedays, our soul is weary by the accumulation of more suffering in the lives of people we know or our own diagnosis.
Then, I partake in communion and once again there is solidarity with Jesus. And not only Jesus but people with whom I share a common life in Christ. And at this moment, I hear Jesus say again, "Whoever does not take up the cross . . ."  And I sigh, take a deep breath knowing it is the life I committed to in baptism and communion.
Lord, may I hear you shouting in my pain. Help me get over whining about my small sufferings, expectations of others, and get on with your ministry for the sake of others, regardless!
Amen, I think!